Sales Development Representative (SDR)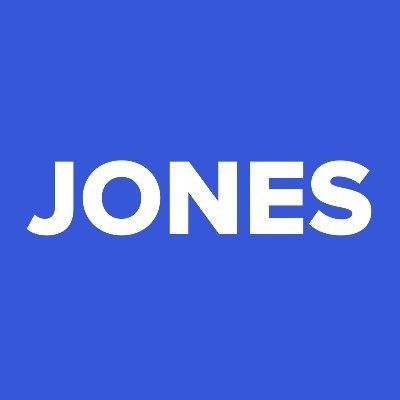 Jones
Sales & Business Development
New York, NY, USA
Posted on Wednesday, June 2, 2021
Your job will be to work closely with the sales team and leadership to engage our target list of accounts to identify their current pains and process around risk and compliance, communicate our core value props in a compelling way and engage in a discussion about where Jones can create value.
Through this role you will become a key driver of new sales opportunities, learn how we go-to-market, operate within and help to enrich our sales process to help us to meet our growth targets. This role is essential to the continued success of Jones and a stepping stone to becoming an Account Executive on the sales team.
Core Responsibilities:
- Research and evaluating target leads/prospects/opportunities
- Promote and marketing Jones through calls, emails and communication(s) to prospective clients
- Schedule Initial prospecting meetings for the Sales Team
- Provide in-depth information to the Sales team to enable highly qualified and productive demos
- Meet weekly and monthly targets for activities and appointments booked
- Provide feedback to the sales team to refine our messaging and objection handling
- Help as needed to build awareness on special projects, events and sales/marketing activities
- Maintaining all contacts/opportunities and recording all progress in our CRM
What makes you a great fit:
- 1-2 years of marketing, inside sales or sales development related experience OR
- Recent grad with a passion for being in a dynamic environment with a track record of demonstrating success in undergraduate initiatives
- Ability to demonstrate strong articulation of a product selling points via phone and email
- Four-year post-secondary education/Bachelor's degree (preferred)
- Positive attitude and demonstrated ability to deal with rejection
- Strong oral and written communication skills along with excellent listening skills
- Ability to develop rapport, influence others and maintain strong working relationships
- Ability to explain complex issues clearly, summarize the contents of a discussion succinctly
- Must be self-motivated, persistent, and able to work independently
- Must be intellectually curious and want to receive/provide constructive feedback
What makes this an amazing opportunity!
- Be part of an energetic, agile and incredibly talented team that is building a best-in-class software company with 15% month-on-month revenue growth and 100% customer logo retention!
- Generate sales opportunities with some of the most renowned companies within the commercial real estate management and construction industries.
- Learn more about the intersecting area of real estate and insurance that is undergoing tremendous digital transformation
- Learn about the Proptech space and the various organization types and customer profiles that SaaS providers work with
- Gain a strong understanding of SaaS Sales fundamentals and skills needed to move from SDR to Account Executive and beyond
Our Culture:
We're building a company where individuals feel ownership of their role and are able to grow and enrich their skills and experience. We've also created an environment where team members are challenged and encouraged to be entrepreneurial. We rely on our team to help identify and take action on initiatives that can move our business forward.
Elements of our culture that can be seen in every one of our people are the following:
We get things done, period, full stop
We give help generously
We fall in love with problems
We feel the pain, then we fix the process
We take care of ourselves with rest, time away from work and simply having fun
About Jones:
Jones is the simplest risk & compliance solution ever made for commercial real estate. The company has seen 33x growth over the past two years fueled by a systemic shift in the need for workflow automation in the real estate industry. Our risk & compliance SaaS solution has freed up valuable time for property managers and tenants across thousands of properties in over 750M square feet of commercial real estate. We have even more ambitious growth plans for the future and that will require us to develop and nurture a pipeline of opportunities for our sales team.
We have headquarters in New York, NY and Tel Aviv, Israel but currently all employees are working remotely with a work-from-anywhere policy in place.